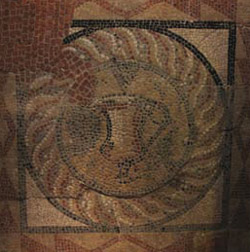 (Apic. 7, 3, 1) Ingredients:

6 grains pepper
6 grains lovage (or juniper berries)
1 tsp thyme
Liquamen (3 tblsp soya sauce + 3 tsp anchovy paste)
3 tblsp dry wine (like dry Marsala)
3 tblsp oil
Instructions:
-------------
Mesh pepper in grain, fresh thyme and lovage seed. Add Liquamen, wine and oil. Emulsionize. Pour the sauce on the liver and serve.