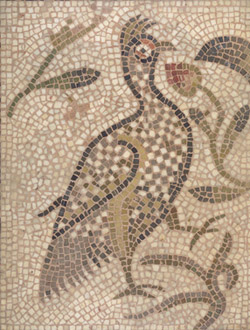 (Apic. 6, 3, 1) Ingredients:

1 partridge for each person
Pepper
Lovage (or celery leaves)
Celery seeds
Mint
Myrtle berries (or juniper berries)
30 ml red wine
30 ml red wine vinegar
1 tbsp olive oil
1 tbsp liquamen (or soya sauce)
Honey
Instructions:
-------------
Cook the partridge by soaking it in low heated water for about 45 minutes. Grind the spices in a mortar, add honey, wine, vinegar, oil and liquamen. Pour the sauce on the venison and serve.